Climate change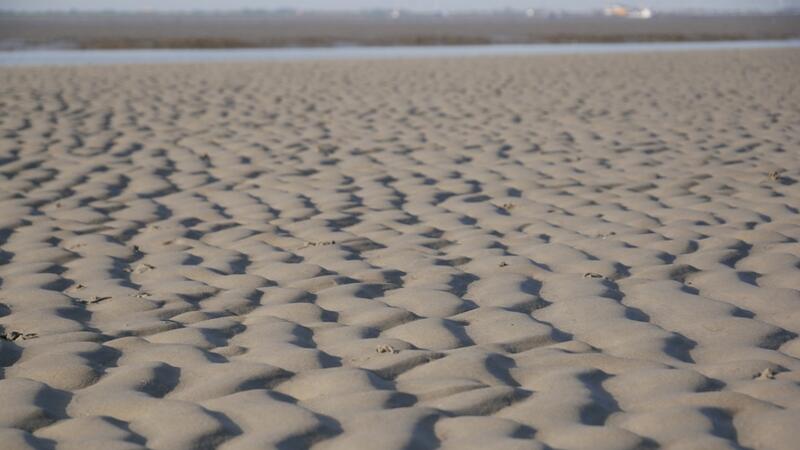 Climate change is rapidly becoming one of the most significant risks for World Heritage sites (IUCN). The Wadden Sea World Heritage Property is already affected directly (e.g., by an increase in temperature and precipitation) and indirectly (e.g. by an import of southern warm-water species and changes in the timing of life cycle events, which were reported in the past decades). Future projections are fraught with high uncertainty and it is unclear how projected changes in temperature, precipitation patterns, sea level rises, erosion and sedimentation would affect Wadden Sea geomorphology, biodiversity and ecosystem services.
Climate change and enhanced sea level rise may seriously impact the structure, functions and characteristic biodiversity of the Wadden Sea ecosystem, as well as the safety of the inhabitants of the region. Addressing these impacts as a cross-cutting theme is a main challenge for the Trilateral Wadden Sea Cooperation (TWSC), in particular with given uncertainties in the prediction of climate change effects.
Trilateral activities on climate change date back to 1998 with the establishment of the trilateral Working Group Coastal Protection and Sea Level Rise (CPSL), in which experts on coastal and nature protection and spatial planning delivered expert input to the Trilateral Governmental Conferences. In 2011, the trilateral Task Group Climate (TG-C) took over the work of the CPSL.
---
Climate Change Adaption Strategy
The trilateral work related to climate change currently focuses on enhancing the resilience of the Wadden Sea ecosystem to the impacts of climate change. TG-C developed a trilateral Climate Change Adaptation Strategy (CCAS) with seven strategic objectives and guiding principles. Adopted at the 12th Wadden Sea Conference 2014 in Tønder, Denmark, the strategy aims to enhance the resilience of the Wadden Sea ecosystem.
Seven CCAS strategic objectives and guiding principles
Natural dynamics
The Wadden Sea ecosystem has adapted to environmental changes for millennia. Allowing and restoring natural dynamics increases the resilience of the Wadden Sea to climate change.
Interconnectivity
Interconnectivity of habitats allows species and communities to follow shifts of climatic conditions; thereby preventing extinction and securing adaptation of characteristic biodiversity.
Integration
Climate change is a cross-cutting theme and requires an integrated approach across borders and disciplines.
Flexibility
To cope with uncertainties of predictions, a flexible approach is required. Adaptive management facilitates timely responses to new information on actual and projected changes.
Long-term approach
Climate change and accelerated sea level rise are gradual processes that need a long-term management approach.
Site specific approach
Challenges and optimal adaptation may differ throughout the Wadden Sea Region, hence cooperation and knowledge exchange on best site-specific solutions are required.
Participation
Active involvement of a wide range of stakeholders should lead to awareness for the challenges of climate change and acceptance of adaptation measures.
The strategy's implementation was evaluated in a CCAS monitoring report in 2017. The seven principles are being applied in a wide range of projects and policies in the trilateral Wadden Sea Area. TG-C recommends that monitoring of the trilateral CCAS be continued and the results embedded in long-term trilateral climate change policies and, furthermore, that trilateral knowledge exchange on best practices for adapting to climate change be stimulated.
---
Coastal protection and Building with Nature
Climate change effects in the Wadden Sea are strongly interlinked with coastal protection, and spatial planning, as flooding and coastal erosion due to sea level rise and storm surges pose significant risks of loss of life and damage to the economy in the Wadden Sea area. About 3.5 million inhabitants live in the Wadden Sea region and are dependent on effective and reliable coastal risk management (CPSL, 2010). Management plans and projects have to cope with uncertainties regarding the extent of climate change and responses of the highly complex Wadden Sea system. Traditionally, hard infrastructures such as concrete dams or dikes covered with stone are being used to protect against flooding. Although the safety of inhabitants and economic functions must be safeguarded, the value of the landscape and nature should always be considered when taking measures for coastal risk management. The demand for adaptive flood protection and combined coastal risk and nature conservation management is increasing and with it new concepts of eco-engineering are emerging. Building with Nature (BwN) is such an emerging complementary concept, in which natural processes are used to ensure safety against coastal erosion and flooding. Both nature and people may benefit from these solutions.
A common transnational evidence base to optimise the effectiveness of BwN solutions is currently being established in the INTERREG North Sea Region project "Building with Nature". In this North Sea region-wide project partners from Belgium, Denmark, Germany, the Netherlands, Norway, Scotland and Sweden work together with the overall objective of making coasts, estuaries and catchments more adaptable and resilient to the effects of climate change. Coastal target sites include sand nourishment laboratories at North Sea coast and Wadden Sea barrier islands in Denmark, Germany, the Netherlands and Sweden. Sand nourishments are in principle a coastal protection measure, but they are also a way to support the Wadden Sea in adjusting to rising sea level as nourishments increase the availability of sediment in the coastal zone.
The Common Wadden Sea Secretariat (CWSS) is a partner in the Building with Nature project and ensures the knowledge exchange between the trilateral Task Group Climate (TG-C) and project partners, as well as facilitating workshops and symposia in which experience and best practices with BwN approaches are exchanged and evaluated. To support the evidence base for best practices for Building with Nature activities, a Wadden Sea Climate Change Adaptation Information Platform has been developed, which includes trilateral policy and management, best practices, monitoring and assessment, and activities in communication and education (Policy reports, scientific reports, projects etc.).